What is Light Gauge steel Framing?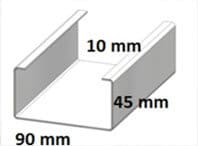 Light Gauge Steel Framing is one of the prefabricated building technologies which has a very high potential for low-rise buildings up to G+3 buildings. Especially in difficult terrain including hilly areas like Himachal Pradesh, Jammu, and Kashmir, Ladakh, Uttarakhand, Punjab, Haryana, etc where transportation of the material and availability of skilled workers is a tedious process.
Light Gauge steel Framing (LGSF)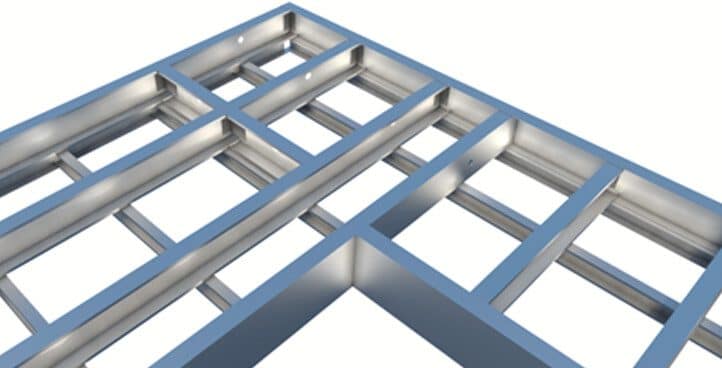 Light Gauge Steel Framing (LGSF) is an emerging construction system suited to different geo-climatic conditions and is safe, sustainable, environment friendly, and ensures faster delivery of quality houses.
It uses cold-form steel sections as structures. Properly designed light gauge steel sections are formed in a cold state from galvanized steel sheets ranging from 1mm to 3mm thickness. Galvanizing provides satisfying protection against corrosion in extreme environments. It is a well-established technology for residential construction in North America, Australia, Japan, and New Zealand and it's now gaining popularity in India because of its versatility and suitability for a range of larger load-bearing applications.
LGSF can be used to build Prefabricated Houses, Prefab Huts and cottages, Hotels, Schools, Hospitals, Warehouses, etc.
It is a complete drywall system that eliminates wet work. It gives a huge reduction in construction time. LGSF apart from new construction is also suitable for the extension of existing buildings. It is very well suited for high wind zone areas as well as high Seismic zone areas. Foundation for LGSF is essentially the same as for any form of construction but requires lesser steel and RCC because the dead weight applied is much lesser compared to RCC or Brick masonry system.
These buildings are 80% lighter than the conventional system and provide better strength to weight ratio.
Insulation provided under the roof and inside the walls helps in moderating, controlling, and maintaining inside temperature which indeed saves energy and provides a sustainable and eco-friendly system.